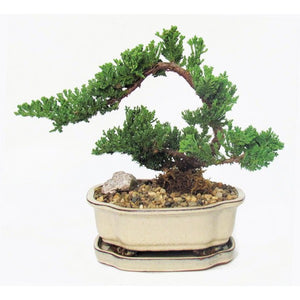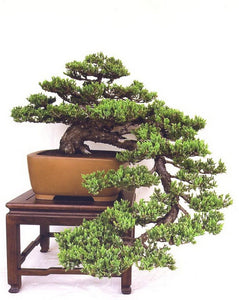 Very pleased with Bonsai and wonderful service. Many thanks. Ross Mason
Please see Review Title. Am especially pleased with Bonsai (Juniper) and
your service was wonderful. Thanks again. Ross Mason
Great service n wonderful little tree!
Fathers Day Gift, Juniper Bonsai
Great experience, my dad (96yrs) loves the Bonsai plant. We appreciate you going the extra mile for my dad.
Very happy
Our small juniper showed up safe, looking great! It was packed very well and comes with the necessary care information. It's our first attempt at raising/training a bonsai, so... fingers crossed!
Juniper Cascade
Beautiful! Can't wait to see it grow. Detailed care instructions came with it as well.